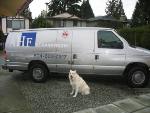 Welcome to AHF's hardwood floor goods, services specials and coming soon page. Our suppliers will sometimes make a special offering to us hardwood floor contractors from the province of BC. most of us the greatest concentration in the GVRD Vancouver area. However AHF hardwood floor refinishing does travel the whole province although currently not scheduled . When this occurs i will post the wooden flooring goods and services here. AHF all hardwood floor ltd offers a wide range of hardwood flooring services with out of town Inquiries welcome
Hardwood floor and stairs specials deals news and more:
Glitsa gold seal spray bombs in satin, semi gloss or matte available.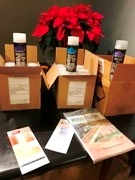 One inch face width x 5/16th thick red oak square edge top nailed strip 50 Sqft left approximately 9 foot length brand new milled 6percent dry asking $475.00 .
the Beauty of wood....
AHF All hardwood floor Ltd. Established April of 2004 Coquitlam, British Columbia. Incorporated entity, Fully Licensed and Insured to strengthen our community and our BC economy. AHF offers industry standard trade practices including fair pricing!

The rich beauty of wood flooring and stairs is a desired effect in anyone's surroundings, the earthy feel and texture plus a warm cozy look creates a very grounding environment and can dramatically help in the pursuit of redecorating or revealing in any home improvement. For an older home built from the late twenties to the late 60's would probably have A varnish finish the old yellow amber coating does a great job of hiding the nail holes with a yellow masking effect . Underneath this yellow crust is a beautiful red or white oak hardwood floor with a late summers harvest suns array of beautiful colors reds pinks blondes browns greens and tans all colors of the rainbow!
In order to have your floor looking as new and the ability to preserve those wide variety of contrasting natural earth toned colors. Be very care full what finishes you choose ! You may want to consult with a hardwood flooring professional who actually works with all the different types of coatings and not just favoring the easy to apply and inexpensive stuff. If you look on line you will find out there has been a lot of disappointment with certain coatings.
Mission & Services

AHF hardwood floor ltd is the home of your exceptional local Vancouver Hardwood floor master craftsman Ken Moersch. Who is well known for his accomplishments all applications of wooden floors and stairs installation, dustless floor sanding, Gymnasium hardwood floor refinishing, game court markings painting.
With 33 years in the Vancouver hardwood flooring business Ken Moersch makes it his business to understand all their is to know about the hardwood flooring products and services offered by AHF all hardwood floor Ltd.
Best Flooring Solutions
For site finished hardwoods it hard to beat the traditional craftsmanship of an experienced dedicated and determined hardwood flooring professionals of Vancouver's AHF all hardwood floor ltd. Home of an exceptional hardwood flooring service contractor of over 33 years of local Vancouver hardwood flooring experience.
Willing to do the work on your floors Ken has the expertise and know how to make thing happen fast! The most incredible array of American made hardwood floor sanding tools and wood floor sanders. The Highest Quality hardwood floor finishes and experience with their use. Preparation is everything, Just one of the many attention to details.
---
AHF's wooden floor specials near Vancouver recent news
Looking for something in particular, Well as we mention when we have a special or If we are lucky enough o have a quality item for sale. It will be posted here at all hardwood floor dot com.
Please go to the Blog for related hardwood floor industry news AHF's news Blog
On the subject of quality!! When Hiring a hardwood floor professional You have to gauge for your self how important it is to obtain an "A lister" or A team to do the manual layer, physical labor, running the tools , sander man, floor technician??? and so on! I guess what i am trying to say is, "who is doing the work"!
Please see Ken Moersch run A wide variety of hardwood floor sanders and dustless floor sanding machines at YOU TUBE. You should have a look so you can see what I am talking about edging the floor or sanding with a twelve American!